Reap the benefits of the latest technologies at a fraction of the price with our in-store-only
COMMERCIAL KITCHEN
EQUIPMENT SALE
More info From November 15th to December 30th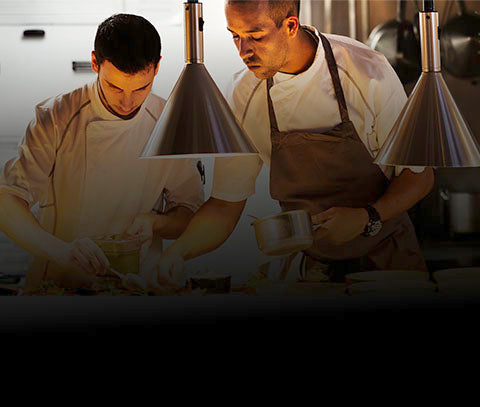 Reap the benefits of the latest technologies at a fraction of the price with our in-store-only
COMMERCIAL KITCHEN
EQUIPMENT SALE
More info From November 15th
to December 30th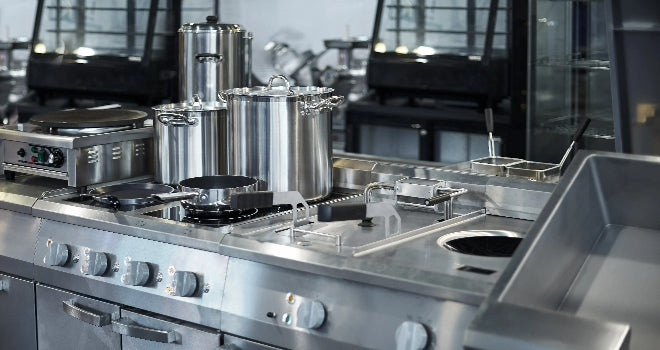 Commercial Restaurant Equipment For Sale
From cooking to cooling, find a wide selection of restaurant kitchen equipment from top manufacturing brands. We serve restaurants, bars, hotels, convenience stores, schools, hospitals, and more, including major national restaurant chains and hospitality groups. We are a family-owned and operated business with 50+ years of experience and are proud to be your local Decatur and Huntsville restaurant supply partner.
Popular Categories
Whether you just need a new sandwich prep box for your kitchen, a chilled merchandiser for your shop, or are outfitting an entire kitchen with ovens, fryers, prep stations, reach-in refrigerators, and commercial gas ranges, Restaurant Equipment and Supply has everything you're looking for.
We Offer Free Consultations
Our knowledgeable team is happy to work with you to upgrade your kitchen equipment and personally curate the best solutions for your business.
Schedule a Consultation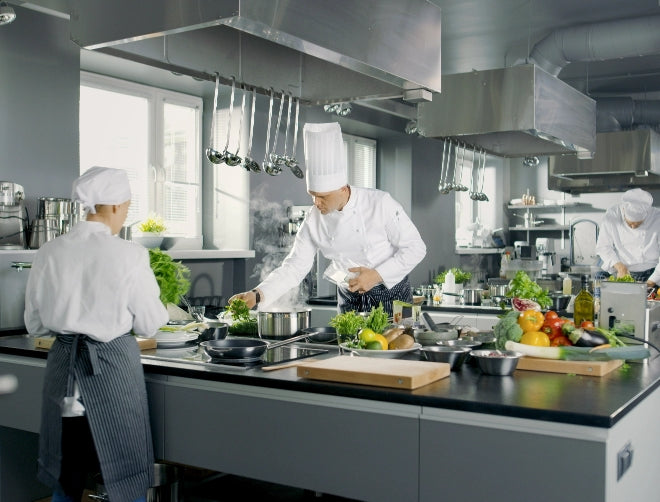 Why Buy From Restaurant Equipment & Supply?
We know you have plenty of choices for commercial restaurant equipment suppliers. What makes us stand above the competition is our product selection, technical expertise, customer service, and local commitment.
We have a top-tier selection. Our large and loyal customer base allows us to offer a wide selection of equipment. Let us be your one-stop shop.
We are knowledgeable industry experts. We've been in the restaurant kitchen equipment business since 1972. You don't make it in this industry that long without knowing this industry inside and out and meeting the customer's needs completely.
Talk to a real human before you buy. Before making a big equipment purchase, you have questions. We get it! Give us a call at 256-353-8847, and we'll help you out.
We're a local family company. We love Decatur, Huntsville, and the whole North Alabama area. We live here, and we support this community. We're proud to serve customers across the Southeast and across the nation, but our hearts belong to Alabama.
Come Visit Us in Decatur, AL
Our warehouse showroom in Decatur, AL features over 17,000 square feet of product displays so that you can see this commercial restaurant equipment in its natural habitat. You can also talk to us in person, ask questions, and get product recommendations. If you're in the area, please come on by! We'd love to be your North Alabama, Decatur and Huntsville, restaurant supply partner.
3609 Garth Road
Decatur, AL 35603
Monday - Friday: 8 AM - 4 PM (Call if you need us to stay later)
Saturday: By Appointment
Sunday: By Appointment
Get directions
FAQs
Yes! We not only sell the restaurant equipment, but we can install it in the local area in a quick and efficient manner without disrupting your daily operating activities. Call 256-353-8847 to learn more about our installation.
Most of our products ship free nationwide! When this is not possible, some items can be picked up at our store or delivered and sat in place for a small fee.
Please contact sales@therestaurantsupplystore to inquire about free shipping.
We have been in the restaurant industry for over five decades and have employees with a strong technical knowledge in these products and the latest technologies. Reach out to us today to talk to an expert!
We are located behind Hardee's off I-65, at Decatur-Priceville Exit 334, in Decatur, AL. Stop by to check out our selection.
Information & Resources Before You Buy
There's a lot of commercial restaurant equipment for sale out there. The Restaurant Equipment and Supply Blog is a handy resource for you to get fast, authoritative answers about common questions and decision points when it's time to purchase commercial kitchen equipment.