Industrial Kitchen Equipment Collections
Furnish your kitchen with the best of the best — restaurant supplies that will improve your efficiency, boost kitchen staff safety, and help you deliver customers' favorite dishes consistently. Restaurant Equipment and Supply is the country's top provider of industrial kitchen equipment, tools, and appliances, and our products offer the top quality and peak performance you need to run a successful restaurant.
Industrial Kitchen Supplies for Today's Restaurants
From commercial gas ranges to restaurant coolers to freezer merchandisers, Restaurant Equipment and Supply has everything you need to take your kitchen to the next level. Whether you're opening your first restaurant concept or you're a seasoned restaurateur, you'll love our selection — we offer the best brands in today's commercial kitchen market, and we're excited to help you choose your perfect equipment configuration for your menu, staff, and style.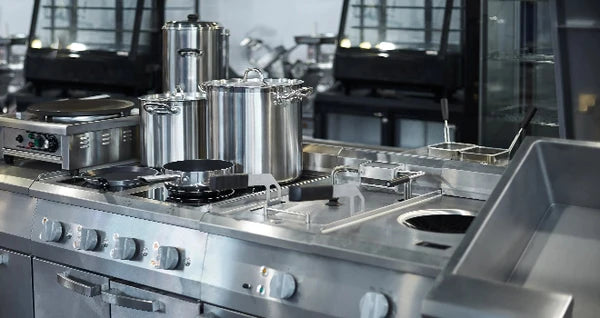 FAQs
While your specific configuration will depend on your restaurant's menu, most commercial kitchens feature:
But, depending on your offers, you might also need more niche equipment like soft-serve machines and keg coolers.
Simply put, anything that increases your kitchen's efficiency could help you decrease patron wait times, increase your production, and boost your bottom line. If you're looking for an efficiency boost, consider adding any of the following industrial kitchen equipment to your setup:
Restaurant Equipment and Supply is a long-standing, family-owned brand with deep roots in North Alabama and Southern Tennessee's restaurant industry. With decades of restaurant ownership experience, we bring a unique slate of skills to the table when helping today's restaurateurs curate efficient, productivity-driven, and safe kitchens. Plus, our expertise is second to none — we've helped concepts from small family kitchens to franchise locations transform their kitchens and produce culinary excellence.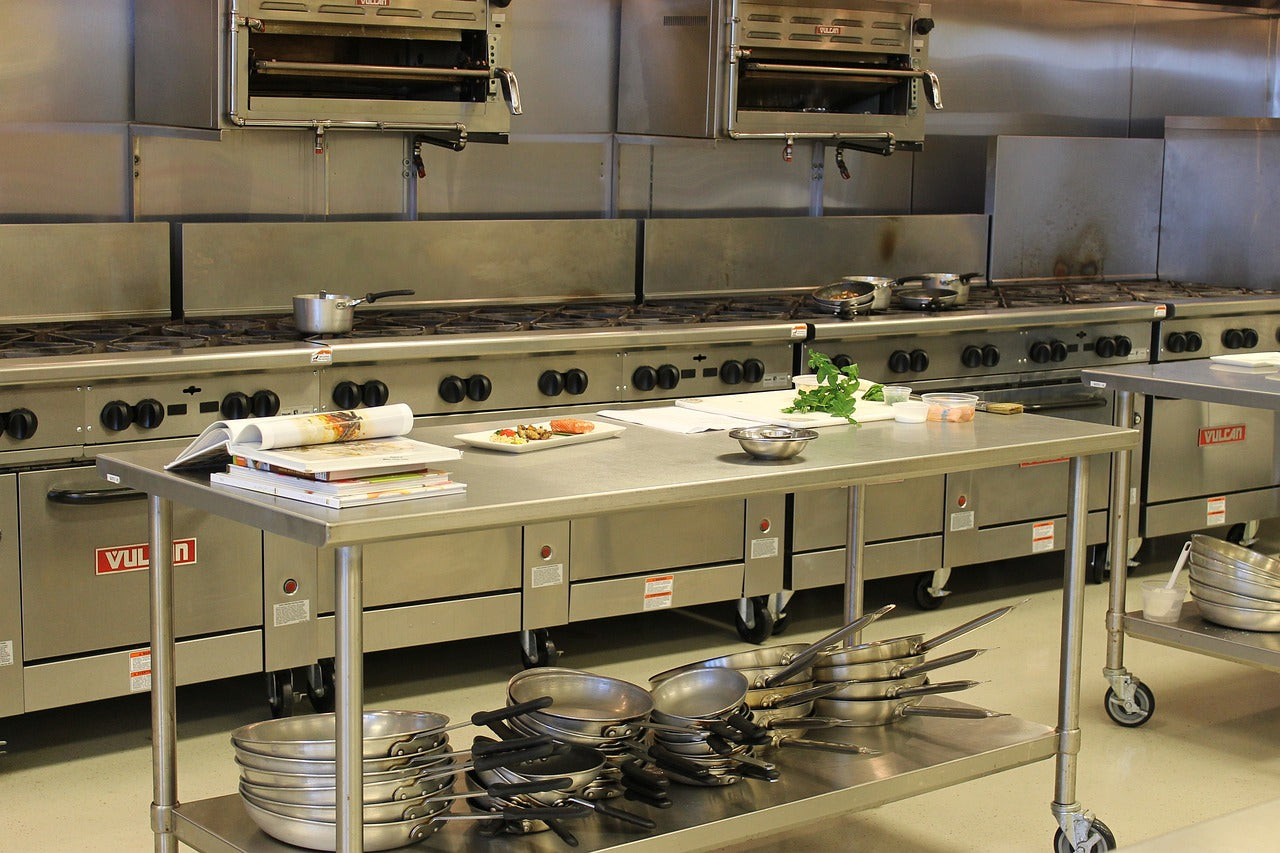 Restaurant Equipment and Supply: Your Source for Industrial Kitchen Equipment
If you're looking for the nation's most trusted commercial restaurant equipment provider, turn to Restaurant Equipment and Supply. We offer decades of expertise in the restaurant operation and equipment industries, and we're excited to help today's ambitious restaurateurs bring their dream menus to life.
Visit our full-scale showroom in Decatur, Alabama, get started with our restaurant equipment financing program, and explore our industrial kitchen supplies online to begin building an optimized, safe commercial kitchen.